Industrial products like water pumps and filtration systems are necessary for clean air and water in most buildings today. These types of products are not found on department store shelves. Does this mean that the product identification and brand strategy associated with them matters any less? Absolutely not! For industrial products, the message of reliability, longevity and durability is extremely important. The way that a brand is showcased speaks to the perceived value of that product.
A regular run in our production plant is this formed aluminum badge. The design of this is intriguing - rather than simply being a circle cutout that is applied to the housing of the pump, this badge uses a non-standard shape with formed up edges and notches cut into either side. These custom features add interest and dimension to the badge. The branding is positioned on the flat surface of the metal so that it is easily seen on the product.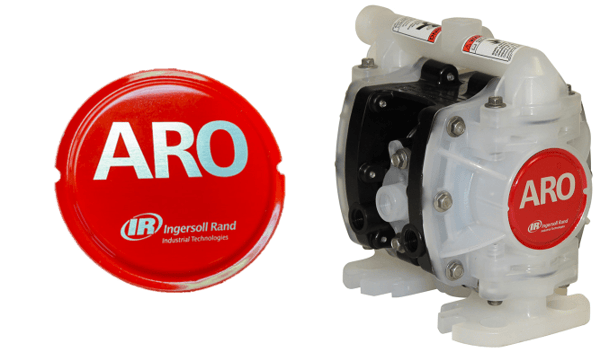 Custom Shapes Differentiate Brands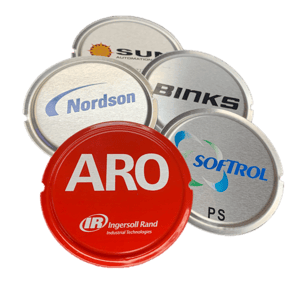 One of the great things about product design and determining the shape of branding is that the tool becomes versatile. Simple graphic changes mean that the configuration for the product identification and how it attaches to the mating surface on the end product stay constant. This keeps costs down for assembly and inventory of the base unit. Different model names can be called out without changing the entire design. This allows brands to maximize the investment in custom tooling to get the most out of the configuration.
How Can We Help?
Custom shape configuration for metal badges does not need to be stressful. Let us help identify ways to maximize product identification to allow for ways to differentiate brands across common products.
Related Posts
Common Metal Nameplate Attachment Options
3 Considerations for the Design of Nameplates and Labels
Dress Up Metal Dials and Gauges with Color
Common Shapes for Nameplates