Labels showing a brand can be found on every product. Sometimes you don't even realize the importance of that label.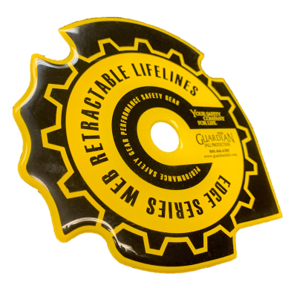 Safety harnesses are standard equipment for people who work with equipment that requires them to be high off the ground or in areas with a risk of falling. These harnesses can be exposed to chemicals, extreme temperatures, all sorts of weather and dirt. Therefore it is important that the labels stand up to these applications and environments.
The example label shown here is an example of a basic die cut polyester label with pressure sensitive adhesive. The custom shape takes into the consideration the contours and cutouts necessary for the mating surface screw configurations. An overall polyurethane dome ensures a high gloss dimensional finish for the label.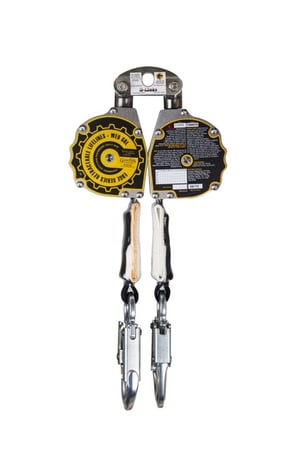 The design is ideal for brand awareness because the shape is universal for the brand's product design. The graphics can be easily changed to coordinate with the appropriate model, keeping the same shape and hole configuration. The domed surface elevates this from a basic peel and stick label to increase the perceived value with dimension and self-healing protection.
How Can We Help?
Doming is a cost effective and attractive solution for brand identification. It is just one option that can take your product identification to the next level. Need help finding a solution for your nameplate? We can help!
Related Posts
Domed Labels Draw Attention for a Brand
Creative Tips for Effective Product Identification
Custom Industrial Warning and Caution Labels