One of the elements of product design is the importance of featuring a company name or logo in a way that enhances your overall brand strategy. Embossed aluminum is a classic option which adds perceived value to a nameplate or badge. Products in every industry from consumer electronics and sporting goods to transportation and point of purchase have been found to use embossed features for product identification.
Embossed Aluminum Nameplates
Embossed nameplates are created with a custom tool, which pushes the surface up to match the dimension and artwork image provided. The height of the embossed area depends on the thickness of the metal and the type of tool that is used. The raised area can be spot decorated or left bright aluminum so that there is contrast with background colors.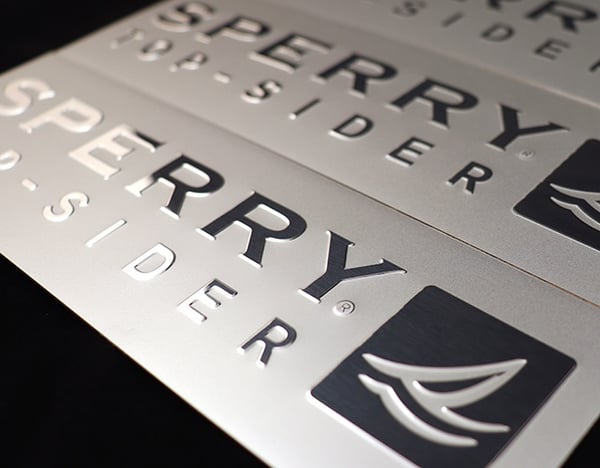 Debossed Aluminum Nameplates
Debossed aluminum is the reverse of the emboss process. A custom tool pushes the surface down into a metal die to create an indent of the image into the surface of the aluminum. The depth of the deboss is dependent on the material thickness. Text or logos can be debossed into the metal nameplate. Alternatively, the background can be raised up, leaving the graphics at original height to give a debossed metal look.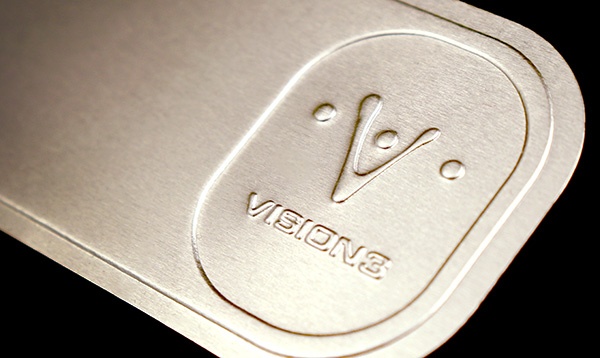 Embossed Patterns on Metal Nameplates
One of the fun things with helping create attractive product identification is to take the opportunity to step outside the box. Don't limit the emboss elements to just graphics or a border. Consider how embossing can embellish the background of your metal badge. Linear or dot structures built into the background can add interest with a lasting impression for your brand.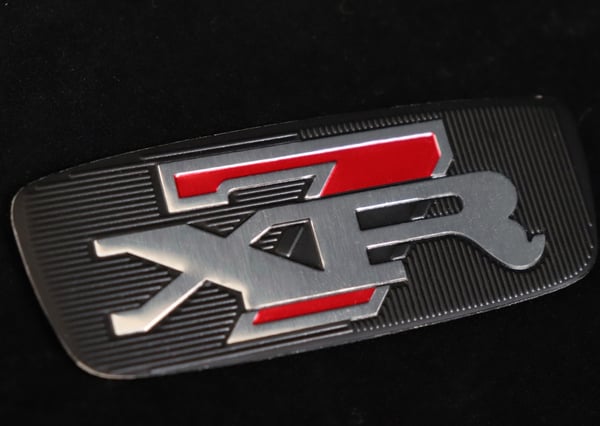 Nameplate Guidelines for Emboss Operations
These standards are based on magnesium emboss dies suitable for aluminum thickness of .020". There may be opportunity to improve the tolerances with a steel emboss die.
Height - maximum emboss height is .015"

Logo or Text - minimum stroke or line width is .015" and space between embossed characters is .030"

Border - minimum stroke or line width of .015" with a minimum space of .030" to edge of part

Background - edge of part must return to original height, minimum lip of .030"
Additional options in material thickness and substrates can be reviewed. Each project is reviewed on a case by case scenario and custom engineered to meet your specific needs.
How Can We Help?
No matter if you are well seasoned in product design or need some guidance to define the specs for your nameplate, we can help! Our skilled Customer Service and Art Department will work with you to understand how best to incorporate embossed aluminum into your brand strategy.