Establishing relationships with suppliers is a give and take where information needs to flow quickly between all parties. What happens when there is disruption in the pipeline? Times like we all are facing now with a pandemic have potential to miss ship dates. Finding a secondary source for printed nameplates and labels does not need to be stressful.
Take advantage of the expertise and material options available with McLoone. Ordering nameplates and labels is as easy as submitting your information. We are here to support your order fulfillment needs from quote to production.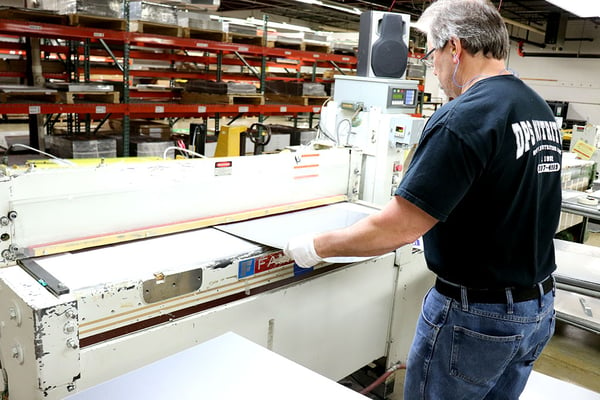 Material Options
No matter if you are searching for a rigid or flexible material, care is taken to understand the application and help guide selection so that the end result meets expectations.
Versatile metal and plastic options are offered that are suitable for use with indoor and outdoor applications as well as on products that are exposed to harsh environments including sunlight/UV rays, hot or cold climates, and exposure to chemicals or cleaning products.
Complete Fulfillment
Standard packing with individual parts packed snug and tight is the most common way to ship orders. However, not every order is standard. We understand that and are prepared to handle custom packing needs including special kit assembly or drop shipment anywhere on the globe. We will work with you to determine the best way to meet your needs.
How Can We Help?
A full staff of talented professionals is on hand to work with you, meeting critical timelines. We are ready to review your product identification requirements and keep your supply filled. Contact us to start a conversation.
Related Posts
Is a Nameplate Essential to Your Business?
5 Questions to Ask and Answer for Every Nameplate Project
Before You Purchase a Nameplate, Do These 3 Things
Fulfillment Options for Nameplates and Labels
3 Factors to Consider When Sourcing a Nameplate Supplier