Exposure to environments with high heat and exterior applications is a common scenario for metal badges. The ideal nameplate solution for this takes into consideration the right combination of material, processes and attachment method to achieve a durable and impressive showcase for the product branding.

This metal exhaust badge is a prime example. Not only is the application exposed to high temperatures that come from revving up of an engine, but also to dust and vibration. The design is classic metal with an overall medium gloss showing embossed aluminum graphics and border, a matte black background and embossed red highlight stripe that is indicative of the brand itself. The part is further customized with two pierced holes for attachment with rivets to the mating exhaust. The decoration is protected with a durable topcoat that is formulated to withstand exposure to heat and exterior application. What a great example of effective brand building using a metal badge! It looks impressive on the end product and certainly places the right amount of perceived value to the brand.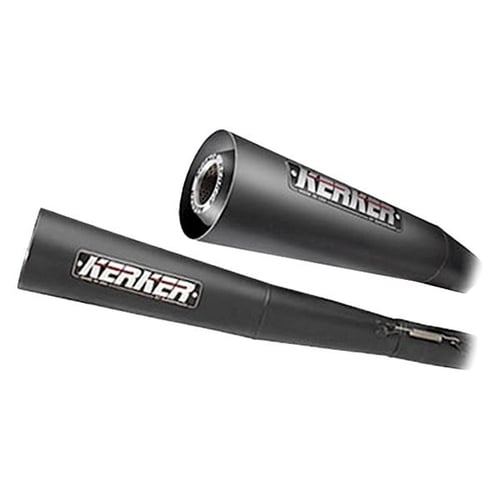 How Can We Help?
Do you have a product that is exposed to high heat and need help to identify an effective nameplate to showcase your brand? A team of people with keen material and process knowledge is on hand and ready to work with you to support your branding strategy. Let us know what questions you have and the requirements for your application and we'll get things rolling.
Related Posts
3 Types of Hole Options for Metal Nameplates
Factors to Consider for Exterior Metal Badges
Bright Aluminum as Alternative to Chrome Plating
3 Considerations for High Heat Exposure Metal Badges