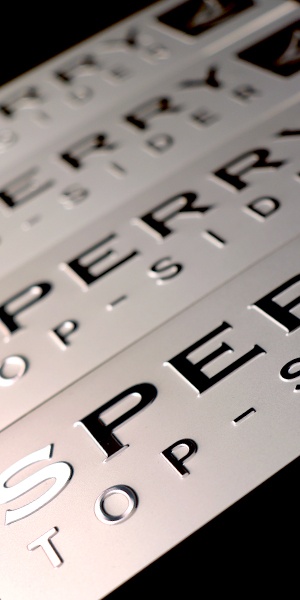 When it is time to begin considering the type of branding that will be used for your product it may be easy to dismiss incorporating a separate nameplate or label.
Instead you may be tempted to buy into the school of thought that a pad-printed or transfer logo is a better option. Here are three reasons why you should use a nameplate for your product identification.
1. Cost Effective - A nameplate is a cost effective way to get your brand onto the product in lieu of pad printing or molding into the product.
2. More than a Sticker - A nameplate can be the eye-catching element that differentiates your product from others in the market. It speaks to the perceived value of the product.
3. Brand Awareness - Nameplates and labels increase brand awareness with a look and feel which cannot be achieved through transfer decoration.
How Can We Help?
Over sixty years of experience in helping product designers and engineers create brand-elevating product identification has taught us a few things. Let us help you with a cost effective solution for your nameplate.