Just like it is important to do regular evaluation of processes, inventory and equipment for necessary upgrades, it is equally as important to take a look at how your branding is doing. This can be something that is easy to put off because a logo is generally designed to stand the test of time - or at least as long as you expect your product to be in the market. Is it time for an update?
A recent article published in Industry Today discusses this very topic and suggests an update to the look of a company or product's branding can help cement your place in the market. "Successful manufacturers understand that the company's branding shapes its image."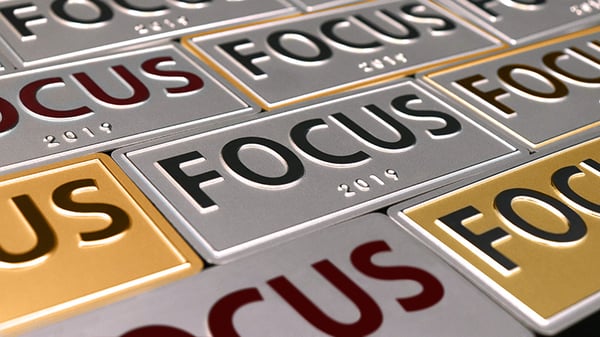 Your brand is one of your most valuable assets. The combination of your logo and brand colors sends a message that your company is unique. It reinforces the type of product you are placing on the market. This is true for consumer products that appear on retail shelves as much as industrial products that are found in the field.
It is important to look at a company's brand in terms of style - color, fonts, imagery, etc. Has it been several years since your product was launched? Perhaps it is a good time to review for a change. Is your logo on trend and relevant to your target market? How is your competition doing in this respect? Is your product identification communicating the right message?
How Can We Help?
Ready for some conversation about your product identification needs and how we can help with an attractive metal nameplate? 65 years of experience doing just that means a wealth of inspiration is available to use. Our Customer Care team is ready to work with you!
Related Posts
3 Signs Your Product Identification is in Need of a Makeover
Nameplate Design Resources at Your Fingertips
Secure Brand Reputation with Trusted Supplier of Product Identification
Creative Tips for Effective Product Identification