An article came in my inbox from Industry Today recently that provided some thoughts and perspective on some trends in Global Supply Chain Operations. I found it interesting and applicable for the custom product identification that we supply here at McLoone because being a trusted source for our customers is important. The concerns and trends that impact how a company sets up its preferred vendor list and the ideal supply chain impact how we operate. Here are my thoughts on each of the points made in this article.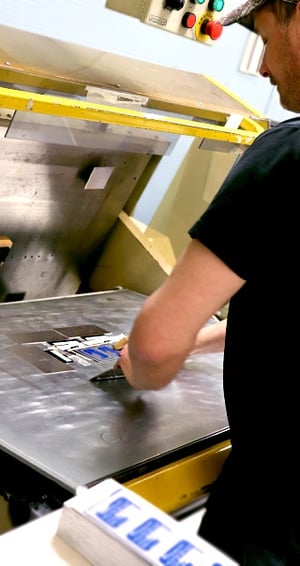 A summary of the article as provided by Industry Today:
In 2018, business insiders and industry experts proclaimed how new leaps in technology and continuing geopolitical developments would impact supply chain operations across the world. Not all of these predictions came to light, and some that did materialized in unexpected ways. For 2019, the question isn't so much if global supply chain operations will be impacted by new trends in trade, politics and technology, but how." Industry Today article, Volume: 22 Issue: 1 Year: 2019

Importance of Trace-ability
Blockchain technology refers to the ability to track and trace locations of equipment, product and transactions throughout the life cycle of a product. The article references the growing trend in being able to accurately track and trace transactions throughout the supply chain. McLoone can help with this through variable data labels that allow manufacturers and brand owners to identify and confirm authenticity of their products as it moves from place to place.
Challenges of International Trade
International trade tensions are opening the door for companies to reconsider their approved vendor list. One benefit to working with McLoone is that we manufacture in the United States, so there is no concern for tariffs when shipping stateside. Additional potential savings are possible in using domestic transit versus overseas freight. Looking for an opportunity to review your product identification supplier? We can help!
Unclear Brexit Impact
The extent of how Brexit will affect supply chains remains to be seen. It is important to note that McLoone is watching and doing everything we can to stay on top of our own supply chain and remain cost conscious in our products and materials.
Technological Innovation
Technological innovation is part of continual improvement. As more and more companies move towards using artificial intelligence, automation and data analytics, suppliers will be challenged to show improvements that ultimately make the process easier and more efficient. McLoone has a history and focus on building a culture of continuous improvement, including investing in technology and training that results in positive interactions with our customers.
How Can We Help?
From ID plates and stamped tags to custom decorated nameplates and graphic overlays, brand owners and commercial printers have trusted us for over 60 years. This legacy is strong and we look forward to building relationships long into the future. With a variety of processes on both metal and plastic substrates, we can help elevate your brand and make you stand out in the market. Check out our Nameplate Substrate Guide for more information and let us know where we can help you.