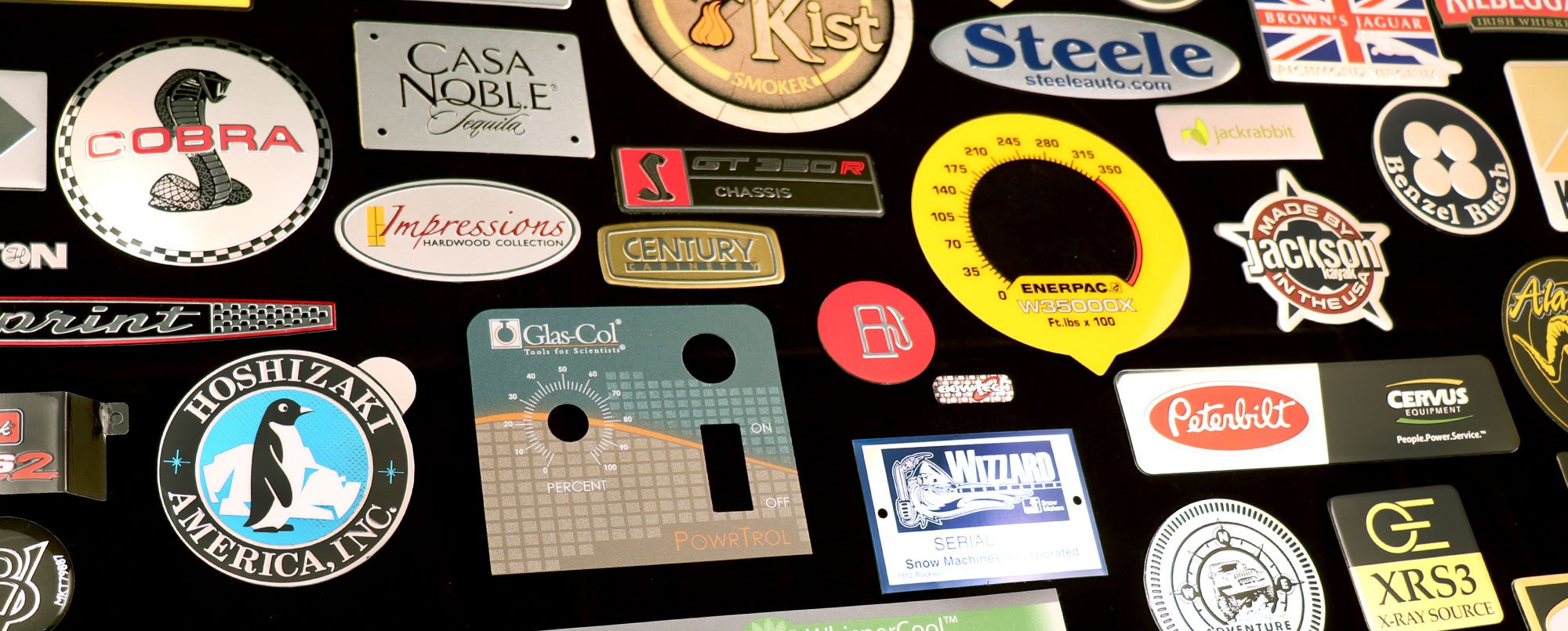 Nameplates, labels and ID Plates are considered commodity items for accounting purposes for many industries and product categories. The cost of these line items is a common concern for buyers looking to improve their bottom line. Here are three tips for potential cost savings for your nameplates and labels.
Purchase Order Frequency - The more detail and insight given for your production timing and quantity needs, the more we can help identify opportunities for savings. Historical order patterns or future forecasts can help determine more efficient and lean processing for purchase orders. Taking the time to evaluate your needs so that your purchase orders are placed less often at a higher quantity can result in a lower piece price, saved administrative processing time, less packaging and lower overall freight costs.
Material Requirements - It can be helpful to review the material that is used for your nameplate or label. Unless a specific thickness or type of material is called for due to the part fitting into a recessed area or has requirement to pass certain tests, there may be alternatives available. Aluminum and stainless steel come in a variety of thicknesses. The same goes for polycarbonate and polyester substrates. A thinner part can translate to a lower cost without compromising quality or durability.

Production Processes - Part of the cost-reduction review should include looking at the printing, decorating and packing processes for your parts. Similar to reviewing for alternative material, it can be helpful to review the artwork and design to identify any non-value added processes or colors that could be re-engineered.
These tips are provided as suggestions to spark conversation in ways to save you money. Each nameplate and label is unique. As such, a savings solution for one part may not work for another. Taking the time to review order patterns, types of material and the processes used in production of your product identification can pay off in your favor.
How Can We Help?
Our helpful Customer Service and Quoting team is happy to work with you and review for a more cost effective product identification solution. Send us your artwork file with order needs and let us help you.