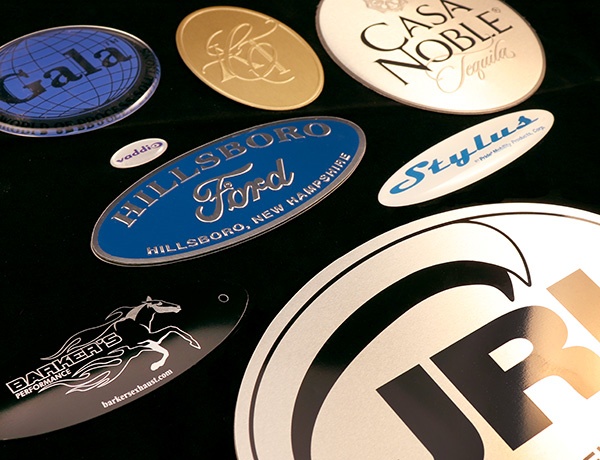 When it comes to designing product identification that allows your brand to stand out, there are so many options that it can be easy to find yourself overwhelmed. Let's take a look at some reasons that embossed metal nameplates and plastic labels could be the exact solution you are searching for.
Physical Dimension - The emboss process involves a custom tool operation which pushes material up from the base surface of the nameplate or label. The resulting part shows physical dimension so that graphics, text, button or border elements are raised up. Products in every industry from consumer electronics and sporting goods to transportation and point of purchase have been found to use embossed features for product identification.
Durability and Longevity - The embossed area is a permanent marking that will stay in place for the life of the product. It is a design element that cannot be erased or scratched away. UV curable inks and UV clear coat provides protection against exposure to the elements and harsh environments.
Draw Attention to the Brand - Embossed graphics automatically grab attention. It is hard to overlook the impact of an embossed logo for your brand message. The raised area can be spot decorated or left bright aluminum so that there is contrast with background colors. Brand owners in all markets have taken advantage of embossed features on nameplates, labels, overlays and even ID plates to attract their target audience.
Functional Buttons - Embossed buttons are common requirements for polycarbonate overlays. These features allow the decorated plastic to be useful instruments while showcasing the branding for the product. Medical equipment, industrial controls, food equipment and safety labels are examples of products that have taken advantage of embossed features. Download the Heavy Duty Plastic Labels with Dimension eBook to learn more about embossing on flexible substrates.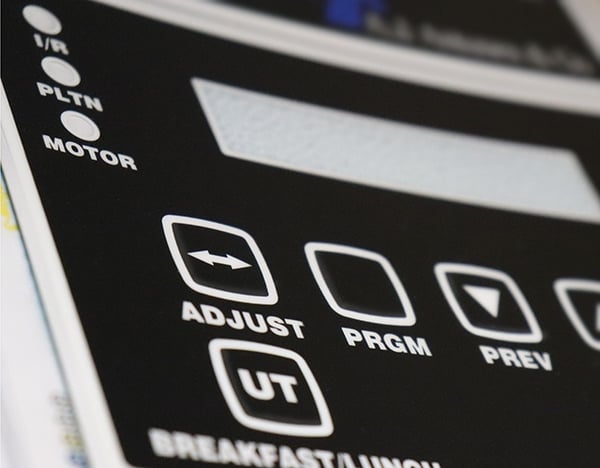 How Can We Help?
Don't get discouraged in the process of designing your next nameplate or label. Our skilled Customer Service and Art Department can help identify areas that can be enhanced with embossed features and will work with you for the right solution.