Product designers and engineers have many elements to keep in mind when they are looking to bring a product to market. Some electronic and industrial equipment or applications need to consider noise, moving parts and vibration. Die cut components provide effective solutions for these concerns.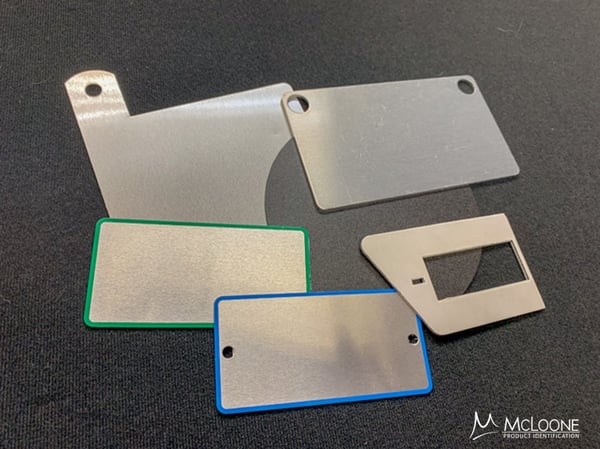 McLoone has capabilities to fabricate metal, foam adhesive and polycarbonate spacers. These type of products can be cut into any shape and configured with custom piercers or hole punches to allow secure attachment. They solve specific concerns including sound dampening, EMI/RFI shielding, insulation from heat or cold, and filling a space or gap between mating surfaces.
Typically die-cut components are ordered and supplied without decoration - simply cut from appropriate material, to the size and shape needed. Options for customization for colored borders or adding some instructional text can be reviewed so that the result is a truly unique solution that fits the application and assembly needs of the product.
How Can We Help?
A library with thousands of dies means viable options for your die-cut component needs. In-house tooling means quick turnaround for custom builds. We will work with you to identify the best material and configuration to solve common concerns for filling a gap or lessening vibration.