Patina finishes naturally exist on metal as the surface ages and becomes oxidized. This look can be achieved on aluminum to simulate that exposure to the elements. Aluminum can take on the look of other metals like brass or pewter.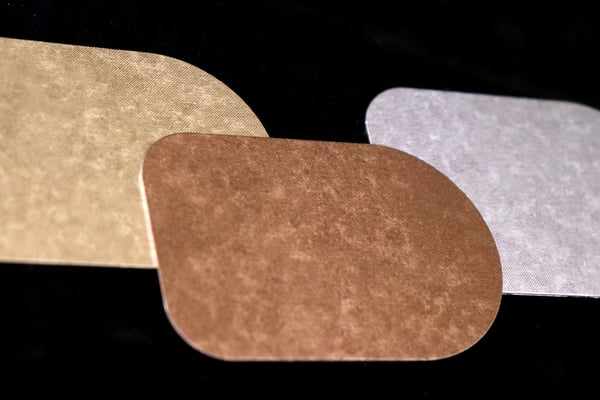 Products from sporting goods and furniture to POP displays and packaging can be found using a distressed or patina finish to appear to be worn or aged. It is an attractive way to showcase craftsmanship and character which can increase the perceived value of a product.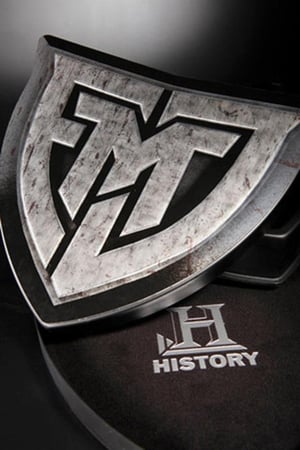 An example of this can be seen in this badge created for a DVD package. The metal has a well-worn and weathered look that plays right in line with the rugged target market for the video series. Embossed features accented with tones and details of the faux patina finish result in a very dimensional looking part. It has the appearance of a forged, heavy piece of metal while actually being very lightweight.
How Can We Help?
Take some time and think about the look that you are wanting to achieve for your product identification. Options in surface decoration are as wide open as your imagination. We are ready to review options for metal finishes.