Working with companies on producing attractive nameplates that support their brand strategy means seeing applications that you may not consider. Recently the opportunity to provide a metal nameplate for a high profile brand being showcased on a whiskey barrel planter came our way. Check this out!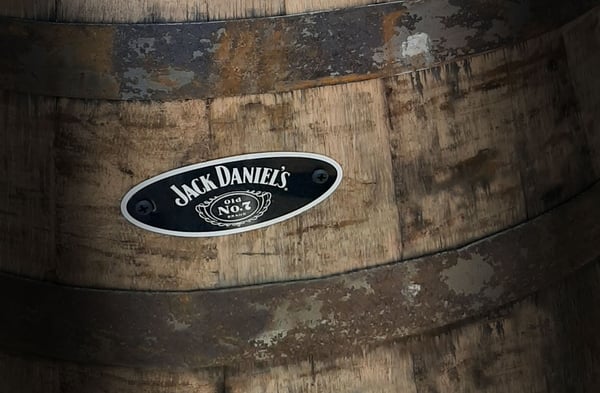 I love how simple this nameplate is. It features a basic oval shape with just two colors for the iconic whiskey name. This is a great example of taking opportunity to dress up rustic product like the barrel planter with an attractive metal nameplate. The attachment with screws elevates it with a sense of craftsmanship, while ensuring that it stays in place even if it gets wet due to watering or exposure to outdoor elements.
Do you have a product that could benefit from unique product identification? We can help! Customize metal nameplates in size, shape, embossing, or doming. We work with you every step of the way to make sure your brand stands out in just the right manner.