One of the considerations in nameplate and label design is how many parts are needed for your product identification. For products which require multiple labels, it may be cost effective for you to review for those to be supplied in a kit instead of individual pieces.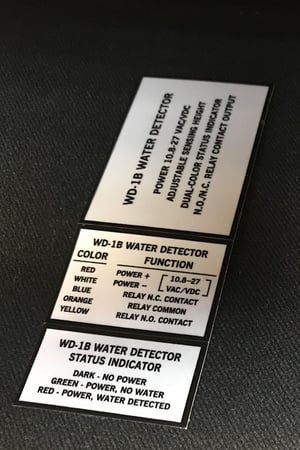 Streamline Assembly
Labels supplied in a kit format makes for a more efficient and streamlined assembly process. All the information labels can be supplied in a strip so that your build of materials need to simply call out one label item. The labels can be provided so that they are kiss cut for easy peel and stick procedure.
Organize Inventory
Kitted labels provide less part numbers to keep track of in inventory systems. This means easier processing with fewer line items per purchase and receiving orders.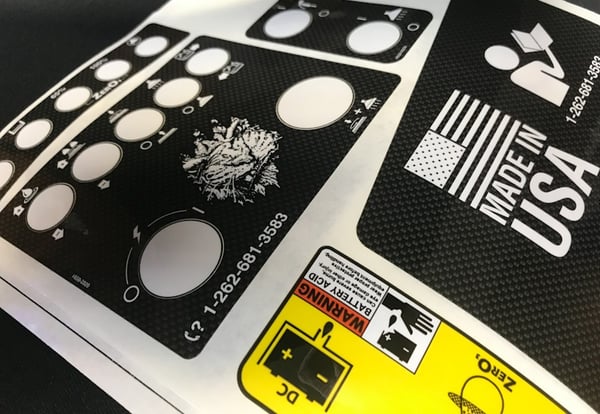 Keep it Simple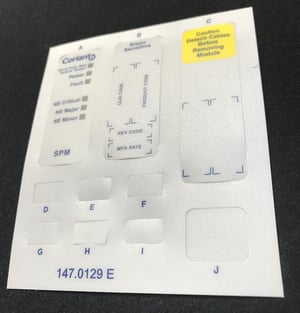 Designing labels so that they are supplied in kit format simply requires you to provide your specifications in the various shapes, sizes and artwork for each of the parts. One or more of the labels in the kit can be decorated with a graphic logo, warning or caution icons and any other necessary information.
How Can We Help?
Finding solutions for the most efficient and cost effective manner to order and produce labels is part of what happens every day here. Let our skilled Customer Care team work with you to understand your needs. We'll work with you from start to finish.