Many times industrial data plates are located on the backside of equipment. Their key purpose is to provide information and specs related to proper use or maintenance of the piece of equipment.
There are certain applications where the data plate is found on the main surface. When this is the case, many companies take advantage of the data plate to also include corporate branding.
Here is a great example that does just this. The important cautionary information is listed out in easy-to-read format below the regulatory symbols and serial number. There is enough space in the top right corner to include corporate branding and dress it up.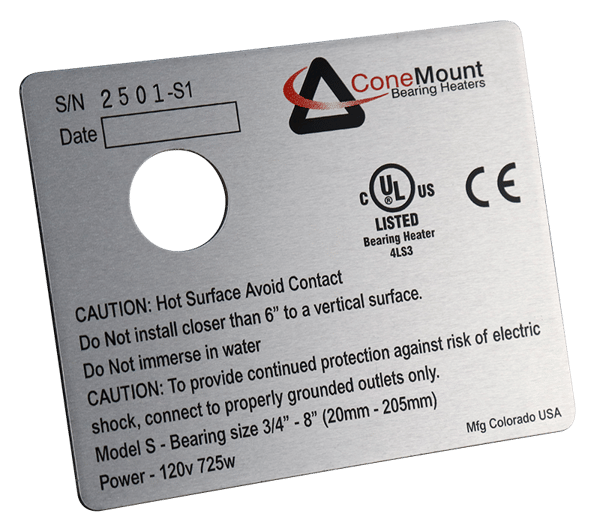 By adding the company logo along with a spot of color, there is a bit of interest added to the otherwise typical metal plate. It sits within a recessed area on the top of the control pad for the heater. The metal background of the serial plate coordinates nicely with the metal of the heater itself.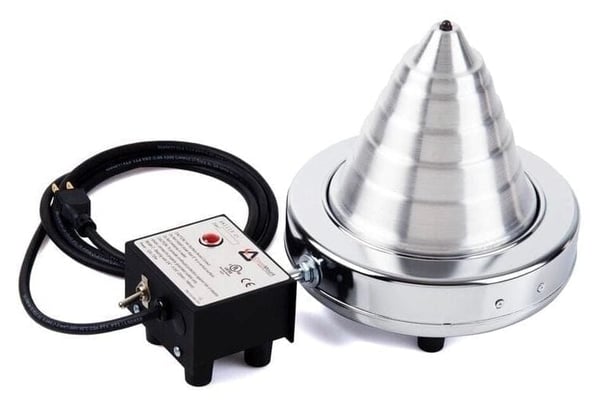 Simple Design = Positive User Experience
The example above takes maximizes the space available on the metal surface of the data plate and lays out the necessary details so it is clear on how to properly use the heater. Plus it has attractive branding that helps increase perceived value of the product.
Industrial data plates communicate equipment-specific information that is critical for proper use, maintenance, and display of safe operating tolerances, reducing the risk of damage or injury. Keeping the design of these equipment tags simple, means easy to read communication. Check out the Equipment Tag Design eBook for simple design tips.
How Can We Help?
Need help designing an effective and durable ID Plate with serial numbering? We've got you covered! From custom tools built in-house to graphic layout assistance, we will work with you every step of the way.
Related Posts
6 Tips to Simplify ID Plates
Serialized Tags and Labels for Equipment Identification
3 Reasons Why Metal Warning Plates are a Better Choice