2018 was a big year for McLoone as we began some restructuring and re-emphasized our commitment to being a manufacturer of choice for thousands of customers across the globe. It is no secret that being in the manufacturing industry based in the United States has been an interesting roller coaster with challenges posed in the form of supply chain and political uncertainties. All that said, the coming year is encouraging and plans continue for us to move forward with planned equipment upgrades as well as investments in our people and processes.
Company Investment = Commitment to Customers
Continual improvement efforts mean improved and streamlined processes that will positively impact the customer experience. The investments made in capital equipment, training and development of our people and process improvement initiatives show our commitment to serving the market and our customers.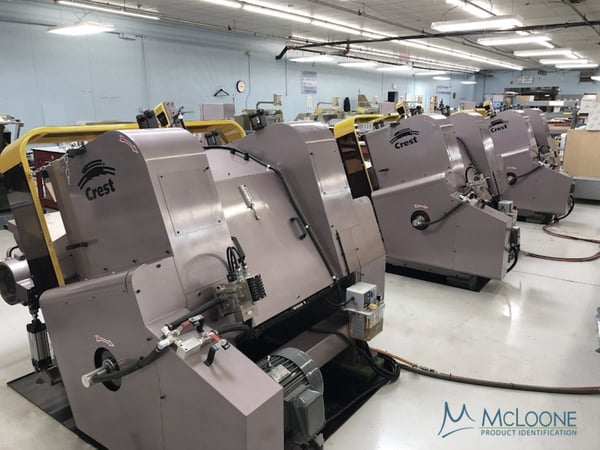 Equipment has been purchased and installed in order to expand capabilities in screen preparation, material cutting and fabrication. Additional equipment and training for essential personnel is planned.
Some specifics:
Direct-To-Screen Equipment and Technology improves efficiency and impact on the environment
Screen and Punch Press Equipment Upgrades improve manufacturing efficiency
Die Cutting Equipment Upgrade increases manufacturing capabilities
Coater and Oven Equipment Upgrades improve manufacturing efficiencies
Worker Training and Employee Development Programs retain and attract skilled talent
For over 60 years, McLoone has served commercial printers and nearly every industry, combining creativity and expertise to custom manufacture labels, nameplates and decals.
"We have a proud legacy of investing in our business which got us to this point. We will continue to invest in our people, equipment and processes so that legacy continues." - Steve Limberg, VP of Operations
How Can We Help?
We have the manpower and willingness to work with all of our customers to provide the best in durable product identification. What does your brand need? Let's take a look and see what solutions we can find to elevate your brand!