Technical finishes translate familiar geometric structures into repeatable patterns on aluminum surfaces. High contrast or tone on tone looks work well with these types of finishes. Many take advantage of the metal substrate allowing the reflective surface to show though. The screened texture adds both visual and tactile design elements.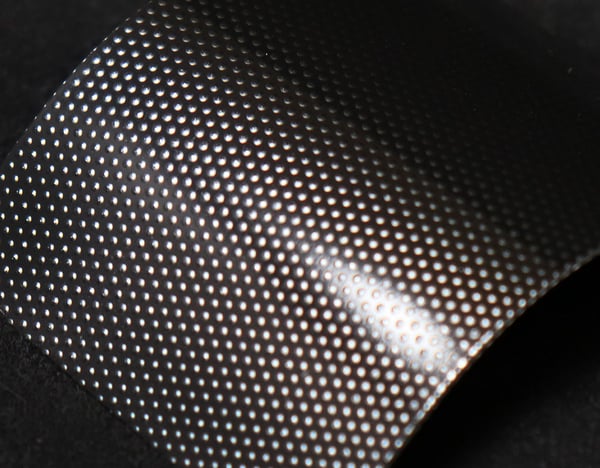 These types of authentic metal surfaces can be found within consumer electronics, sporting goods, industrial equipment, power sports trim, and many other markets. Precise technical patterns can be integrated into decorative trim, nameplates, badges and labels as background decoration or in selective areas to draw attention. Color, gloss and scale are fully customizable suit your needs.
The finishes shown below are examples of how different the same linear pattern can look with color and gloss changes. Isn't it neat how wide open the possibilities are? Any technical finish can be translated to be as bold or as subtle as needed to enhance your product design goals.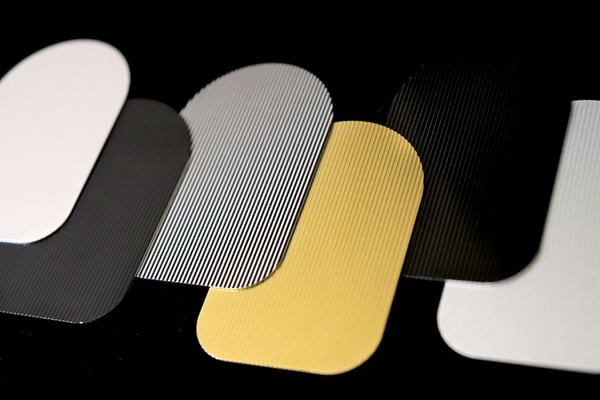 How Can We Help?
Not sure how to incorporate a pattern into your product identification or decorative trim? Our Customer Care team is ready to review the specifics of your application and help identify a solution. Get some metal finishes in front of your team and let the creativity discussion begin!