Nameplates play a part in your brand strategy with attractive display of your company logo. These items help reinforce an image and value about your product. Did you ever think about the other benefits that exist from putting a nameplate or label on your product? Check these out.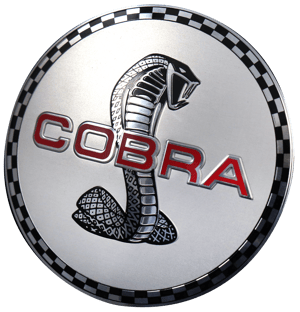 Showcase your brand. One of the most common reasons to use a metal nameplate is simply for recognition and to feature your brand. An attractive display using familiar colors, logos, and graphics seen on your website and in print media help to reinforce your message and the value of your product.
Communicate safety and operational information. Product liability and risk for consumer and operator injury is another reason to use a nameplate. Done right, data and serial plates have clean, simple, and easy to read designs so that important information is communicated - even in the harshest of environments.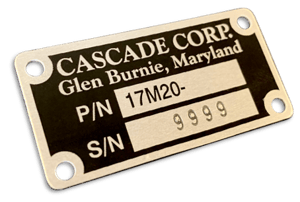 Asset tracking solution. Oftentimes a solution is needed to keep track of inventory, high dollar assets, and valuable equipment in a variety of scenarios. These types of resources carry risk of misplacement, loss and theft. A great majority of companies today use asset tags to label their tools, electronics, and equipment to stay on top of these risks, achieving higher security and visibility.
Nameplates are an Extension of Your Brand
Your brand is one of your most valuable assets. The combination of your logo and brand colors sends a message that your company is unique. It reinforces the type of product you are placing on the market. This is true for consumer products that appear on retail shelves as much as industrial products that are found in the field. Does your nameplate speak the right message?
How Can We Help?
Brands across the globe have trusted us to produce durable and attractive nameplates, labels, and overlays that work hand in hand with their brand strategy. Whether you are just starting out with a project or looking for a facelift to update the look, we have a team of professionals ready to work with you to design the right type of nameplate that conveys the right message.
Related Posts
5 Reasons You Need a Nameplate
Is Your Nameplate Memorable?
Where and When It Makes Sense to Emboss Metal Nameplates
5 Questions to Ask in Every Nameplate Project
How Great Product Identification Can Lead to Positive Brand Awareness