Building a brand takes effort and perseverance. Much of the effort revolves around one thing - the value proposition for the brand. This is quite relevant when you consider the importance of the labeling of the brand on its products. A recent article from Target Marketing, the author suggests that it is healthy for a brand to go through a midlife crisis and force itself to step back, take a hard look at what is working, what is not, and make changes.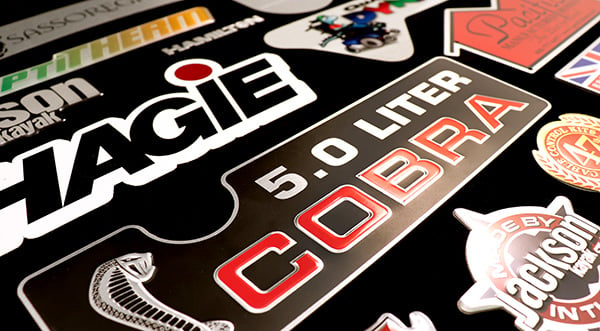 Brand Awareness = Valuable Asset
Your brand is one of your most valuable assets. The combination of your logo and brand colors sends a message that your company is unique. It reinforces the type of product you are placing on the market. This is true for consumer products that appear on retail shelves as much as industrial products that are found in the field.
A nameplate is more than just a sticker on a product that shows your logo. It relays feeling and promotes a message. It communicates information, builds credibility, makes you recognizable, and indicates the value of your product. Many times it is the first thing that catches the eye of consumers. An attractive nameplate sends a good message and gives a memorable impression.
Is it Time to Review Product Branding?
With all that is going on now with companies reviewing their value propositions and how they interact with their customers, this is a good time to review product identification. It is important to look at your brand in terms of style - color, fonts, imagery, etc. Has it been several years since your product was launched? Is your logo on trend and relevant to your target market? How is your competition doing in this respect? Is your product identification communicating the right message?
How Can We Help?
Is it time for your brand to go through its own midlife crisis? Over 65 years of experience working with companies in every industry means a wealth of inspiration is available to use. Our Customer Care team is ready to work with you!
Related Posts
How Great Product Identification can Lead to Positive Brand Awareness
3 Ways to Dress Up Metal Nameplates to Increase Brand Awareness
5 Important Aspects of Nameplate Design
Can Your Nameplate Boost Relationships with Your Customers? Yes!
3 Signs Your Product Identification is in Need of a Makeover