The intention for each order received is to produce nameplates and labels that are to print and without defect. There are quality checks along each step of the process, from order entry through shipping. These checks are for areas that we, as the supplier, can control. Here are five things that you, as the customer, can control to ensure the quality of parts that are ordered is up to expectation.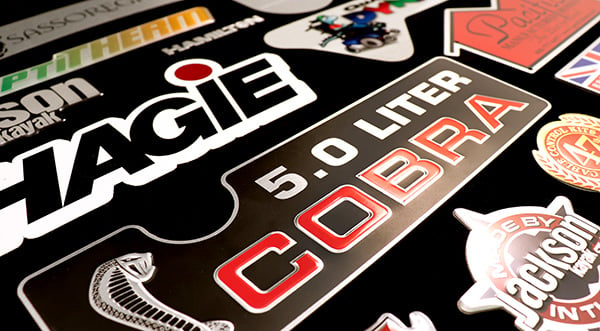 1. Artwork is Up to Date
Before placing your order, take a minute and make sure that you have the most current artwork for the nameplate or label. While logos and contact information may not change, there can be updates needed for regulatory text or other revision levels. When in doubt, submit your artwork file with your purchase order so that we can compare to what we have on file and conversation can be had if necessary.
2. Pricing is Up to Date
When a nameplate comes due for ordering, it may be tempting to simply place purchase order with the same quantity and price as the last order. If you order the part on a regular basis, this may not be an issue. However, if it has been a year or more since your last order, pricing could be in need of updating.
3. Storage of Parts
Nameplates and labels that are received at your facility should be kept at room temperature in an area that is clean, dry and kept at 50% relative humidity. Shelf life will depend on the type of material and any over laminate or adhesive used.
4. Assembly to Product
Questions are asked for quotation regarding the type of product that it will be applied to, the mating surface, and whether it is for indoor or outdoor use. These questions all have a role to play in the type of material and process that is used to produce your parts.
When a nameplate is assembled to your product, a clean, dry surface provides best results. Apply nameplates with adhesive in an indoor setting. Attempting to apply them in cold outdoor conditions may result in a poor bond with the surface.
5. Communication with Supplier
A trusted and comfortable relationship with our customers depends on communication. McLoone is available for review and discussion every step of the way throughout the process of producing nameplates and labels. That support does not stop when parts leave our facility. If there is a question, or should there be an issue with an order received, we want to know so that there is opportunity to correct and make things right.
You should feel comfortable working with us for all your product identification needs - no matter if your intent is to elevate your brand and perceived value of your product with an eye-catching metal nameplate or simply communicate operating and safety information to the product user with a basic identification label. Metal or plastic. Just a few hundred pieces as a short run or several thousands at a time for a long term planned order routine.
How Can We Help?
Customers in any industry share in benefits of McLoone obtaining and retaining certification for the Quality System. Actions taken to improve efficiencies and productivity become standard processes and procedures. Let our Customer Care team work with you on your specific requirements. We're here to help.
Related Posts
RoHS3 and Reach Compliance Matters for Product Identification
What Makes a Quality Nameplate?
5 Tips for Sourcing Nameplates and Labels
5 Tips for Storing and Applying Nameplates with Adhesive
The Key to Effective Nameplate Design: Communication