When it comes to the function of purchasing and issuing purchase orders, there are certain constants that are necessary. These include finding a qualified vendor, having a current price quote, understanding lead time and getting to know what each vendor has to offer. Here are five tips that we have found help buyers stay ahead of the game.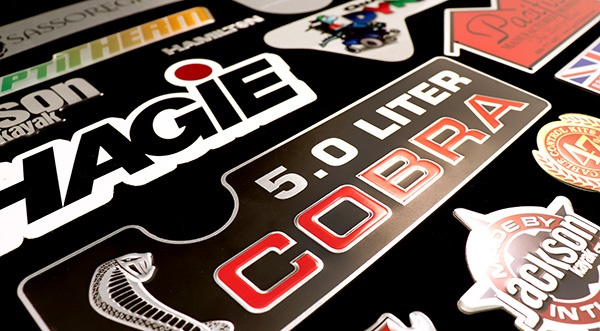 Use an approved vendor. The requirements for this will depend on your application, industry and product needs. Some products need to provide minimum caution or safety information such as symbols, UL certification or proof of compliance with materials used in production. Take time to make sure your preferred supplier list is kept up to date and current on necessary documentation.

Get an updated quote. In this day and age material costs can be very fluid. It can be worthwhile to review pricing with suppliers. It also gives you a chance to update information on your asset tags or if there have been any changes to your branding needs.

Be creative with purchase orders. There can be opportunity for cost savings by taking advantage of quantity price breaks. Rather than placing a single spot buy once a month, evaluate opportunity to consolidate quantities with less frequent orders. Be aware of your future needs and look for opportunities to maximize price breaks.

Consider lead times. Make sure to give your supplier adequate time to build parts. Lead time refers to the amount of processing time needed to fill an order. If we know about your needs and have an open order, we have possibility to move ship dates. We do need to allow production time to print and fabricate parts to your unique requirements. Many times this can be accomplished in as little as 10 working days for repeat orders. New or revised parts may need a little longer to allow for proof or sample approval and any special tooling needs.

Get to know your vendor. Are you aware of all of the types of products that are available with each supplier? For instance, McLoone has capabilities to produce durable nameplates and labels on metal and plastic substrates. We are able to take care of both decorative and functional product identification so that all your label and branding needs can be satisfied with us.
How Can We Help?
Our helpful Customer Care team is happy to work with you and identify the most cost effective ordering solution. Send us your artwork file with quantity and timing needs and let us help you.
Related Posts
3 Tips to Lower the Cost for Nameplates and Labels
Packaging Options for Safe Transit and Delivery
Durable Labels Supplied in Kits Minimize Cost