There are many options available when looking to source product identification. Metal offers an authentic material to feature your brand or communicate important equipment information. It is a substrate that lasts both indoors and outdoors. Check out the metal options below.
Metal Options for Metal Nameplates and ID Plates
McLoone offers mill finish aluminum as a cost effective and durable solution for nameplates and equipment ID plates. This metal has a natural light grain with a slight brushed look. Aluminum is the most common metal requested for product identification because it is durable, lightweight and fully recyclable. It also can take on the look of other metals and easily embossed.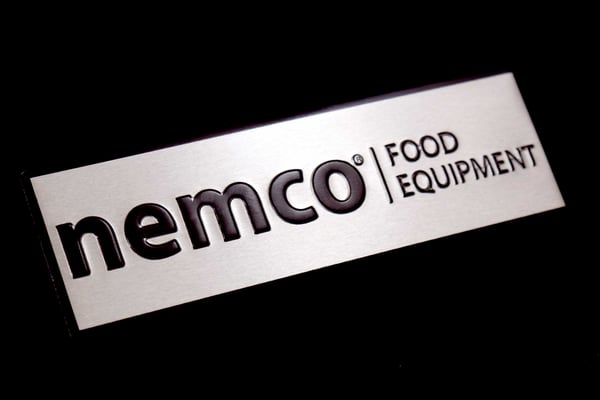 Stainless steel is also offered as a metal material that stands up well, especially in harsh environments. The grain is more pronounced in these types of metal than mill finish aluminum. Other metals can be reviewed on a case by case scenario and subject to availability and volume of your needs.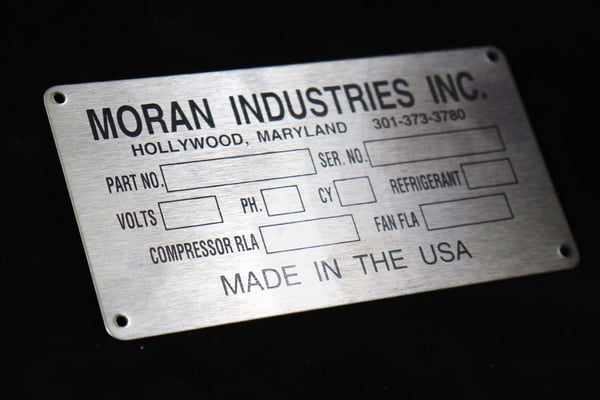 Thickness and Finish

.002" Matte and Bright Foil
.012"-.032" Mill Finish and Bright
.012"-.063" Anodized
.062"-.090" Mill Finish

.018"-.036" Brushed
How We Can Help?
Using metal for your brand-building nameplate can increase the perceived value of a product. It also satisfies the durability needs for industrial applications. McLoone offers a variety of metal material to make sure you project the right look. Unsure of which material is best suited for your needs? Our Customer Care team is ready to work with you to identify a durable graphic solution for you.
Related Posts
3 Things to Expect from a Nameplate Design Project
Creative Tips for Effective Product Identification
Common Metal Options for ID Plates
5 Reasons Aluminum is Metal of Choice for Nameplates