Looking for a cost effective flexible material that will effectively communicate safety and branding information to your product users? Vinyl is a common choice for these types of decals. Here's why.
Vinyl is a material of choice for caution and warning labels due to its flexible nature and relatively low price point. It can also be used for asset or inventory tags and point of purchase display branding.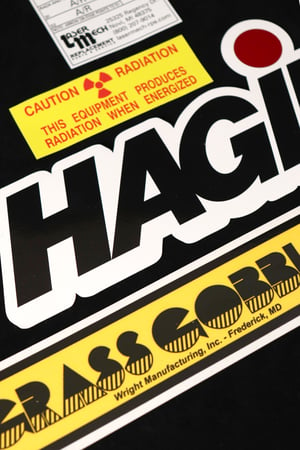 It should be noted that vinyl is less resistant to chemicals than other plastic substrates. If an exterior application is intended, additional over-laminating processing may be recommended. Advantages to using vinyl for product identification include:
Low cost option for basic branding decals and labels

Flexible material for easy application to flat or curved surfaces

Easy to configure with variable data including serial numbers, bar codes and QR codes.

Enhanced decorating options include a full spectrum of colors as well as doming for dimensional effects
Vinyl is available in a variety of colors with the most common being white, yellow and clear. A white or yellow material is choice for safety or warning labels because the background means one less printed color, which translates into cost savings. Thickness ranges from .002" - .004" standard vinyl material. More rugged and rigid material is also offered in thicknesses of .010" - .065" in black or white colors.
How Can we Help?
From warning labels and ID plates to attention grabbing nameplates and overlays, all your product identification needs are met with diverse substrate options from a single source. Let us work with you to find the right solution for your next nameplate or label.