The design process for your product identification pays close attention to the look and feel of the nameplate or label. Just the right colors, material and shape has been designated. It showcases your logo and speaks well of your brand. Is that the end of the design process? Not quite.
It is important to remember that quality is a focus from start of production all the way to your receiving dock. We want the parts that arrive at your facility to be as great as when we do the final inspection on our end. During shipment from our shipping dock to your location there is potential for items to get tossed around as the carrier moves from hub to hub. With careful and conscientious packaging practices, this should not be an area of concern.
Here are some common options used on our floor to make sure that quality parts are received at your location. If your project requires specific packaging, this should be communicated during quote phase of the design process or as soon as possible so that appropriate documentation and direction is given. If no specific direction is given, the most economical and efficient method will be used.
Snug and Tight Pack
Many orders are able to be securely packed simply by placing parts snug and tight into a box. Specific quantity bundles can be counted and grouped so that your receiving and assembly processes are streamlined. When appropriate, paper liners may be used between parts as additional protection from scratches during shipment.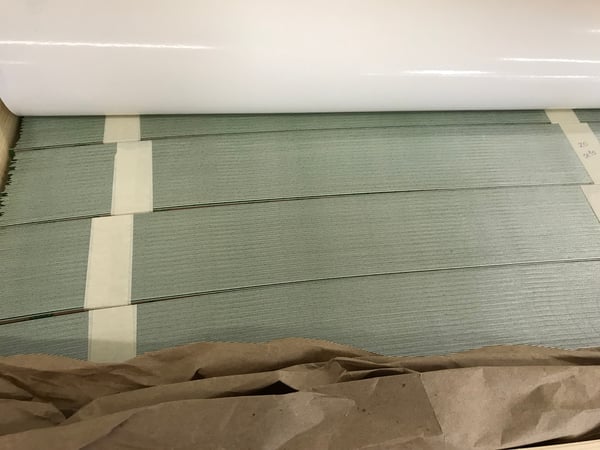 Cell Pack
Some types of badges and nameplates will require special packing so that each individual part sits by itself. These sections are referred to as cells. The benefit of this type of packing is that the parts do not touch each other so there is decreased risk of scratches. Another benefit is a standard quantity of parts per layer within the box which translates into consistent weight per box.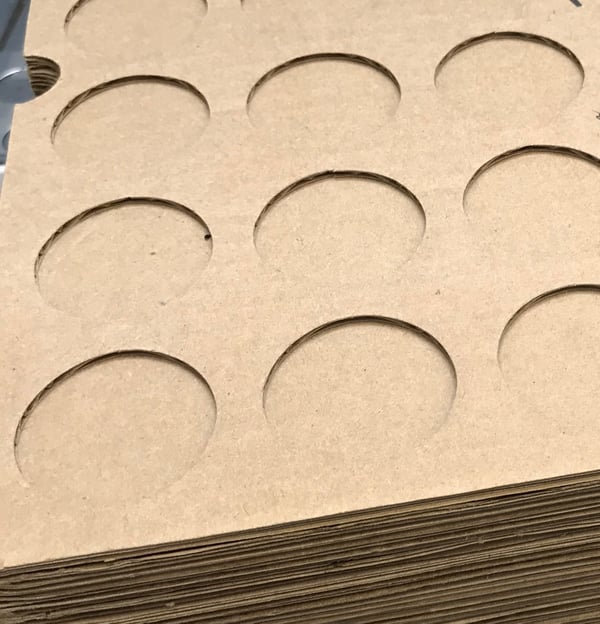 Protective Packaging = Safe Transit and Delivery
Decades of producing and shipping metal ID Plates, nameplates and plastic labels has resulted in an establishment of standard packaging solutions. Smaller boxes may be placed inside of a larger, crush resistant box along with air packs, recycled paper or cardboard packing for a good fit to minimize the chance of parts jarring or shifting during its journey.
How Can We Help?
Now that you've reviewed some common packaging options used to protect the product identification we produce during transit, you should feel confident that your order is safe with us. Still have questions? Send us a note and let's get your concerns put to rest.
Related Posts
Secure a Positive Brand Reputation with a Trusted Supplier of Product Identification
Tooling Options for Nameplates and Labels
3 Things to Expect from a Nameplate Design Project
What is a Good Nameplate?