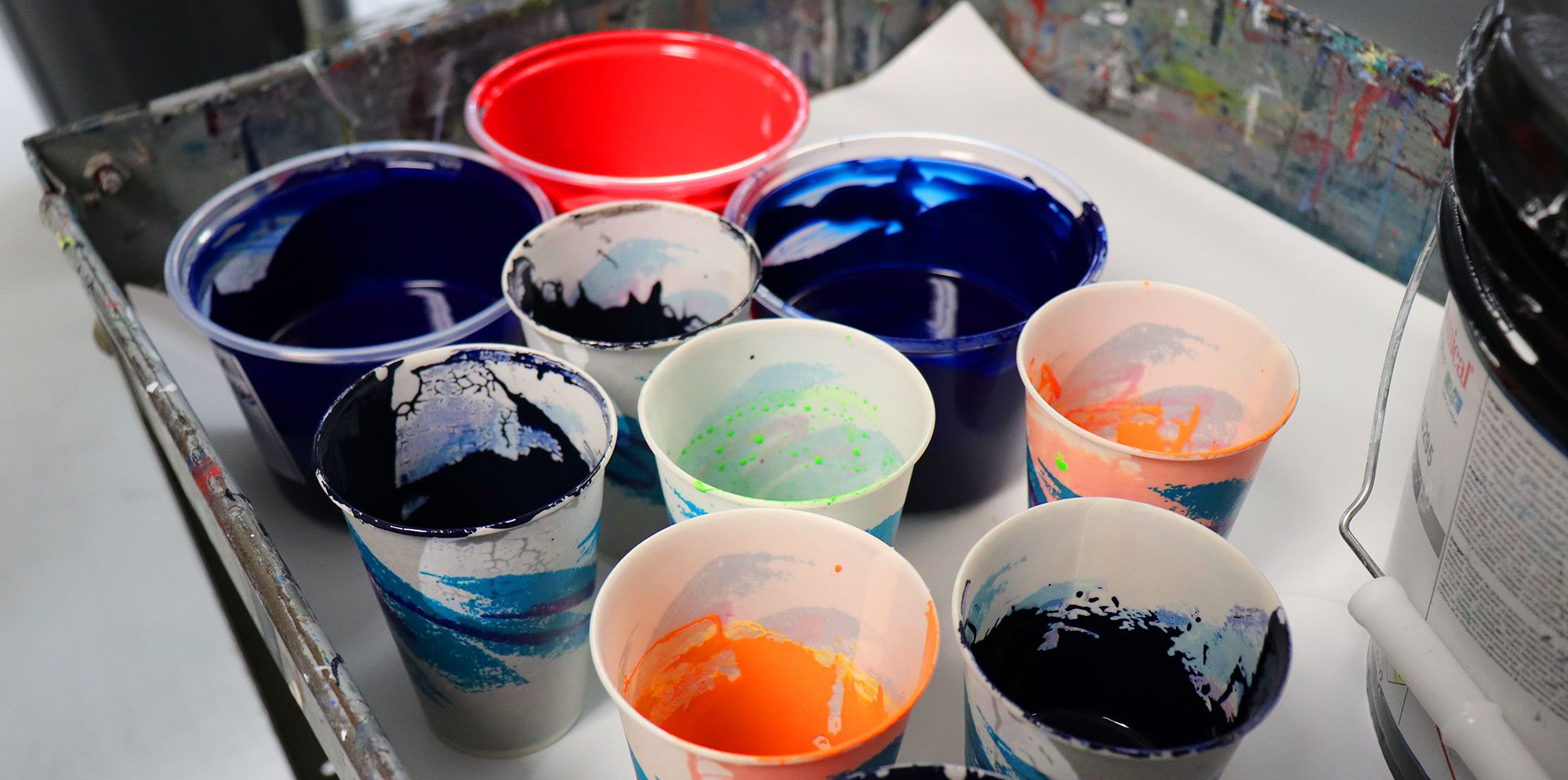 When you are working through the design phase of product development, one of the decisions needed is to specify the colors for branding. Translating those colors onto your product identification is critical to carry your brand over onto the nameplate or badge.
Let's take a look at some common considerations to help you communicate your custom color needs.
What is Your Target Color?
Color specifying begins with the definition of a master or target color. Many times this is a spec that is defined by your corporate style guide, using corporate colors. There are several options for communicating the information across suppliers. Any of these may require you to provide a color chip so that a custom color formula can be developed.
Color matching system such as Pantone Matching System (PMS), Munsell or RAL - this provides a universal color code for each color.

Physical sample of the color - this requires you to provide a piece of material or item that has the color needed. This can be anything that can be used as a visual representation of the target color, from a door knob with a bronze finish to a piece of material with an exact shade of blue.

Color description given as verbal or written direction for the color such as a color between PMS 185 and PMS 186.
What is the Substrate Material?
The substrate a color is applied to can affect the visual outcome of the ink. The same color printed on bright and mill finish aluminum may appear slightly different in color. This is why it is important to understand up front how a color will be used.
What Type of Color?
Not all colors can be matched exactly on all substrates. Bright colors and pastels do not always translate well to transparent colors. Metallics are screen printed with a coarse mesh and may not be a good fit for fine graphics.
Gloss - A measurement of the amount of light reflected off a surface. High gloss normally makes a color somewhat darker. Low or matte gloss normally lightens a color.

Opaque - Solid ink coverage of color that does not allow light to pass through. An undercoat of white or black may be needed to achieve an opaque color.

Transparent - ink coverage of color which lacks hiding power and permits light to pass through. The metal characteristics of aluminum or steel can be seen through the color.

Metallic - inks developed using a base color enhanced with metal pigments or flecks. The more fleck that is used, the more coarse the resulting metallic finish.
How Can We Help?
Once you have defined your target color with the required substrate, we take over to develop a custom formula to match the specs. The formula is kept on file along with your review of acceptable variances to ensure consistency from run to run. We'll help you identify the right color for your product identification needs.
Related Posts
Common Concerns Affecting Longevity of Metal Nameplates
Does Color Matter for Nameplates and Labels? Yes and No.
Customization Options for Nameplates and Labels
Defining Background or Graphic Color for Nameplates