Deciding on the type of material that is right for labels and decals can be tricky. One type of application that requires special attention is a label that needs to be highly noticed in low-light environments. When this is the case, consider custom labels made from reflective material.
Flexible labels made from reflective material make sense for indoor and outdoor applications where high visibility is needed. This durable material works well for graphics intended as permanent marking on commercial and non-regulated vehicle marketing, emblems and striping on flat surfaces. Some examples of applications for product identification using reflective material include:
Indoor or Outdoor Signage

Industrial Equipment Information Labels

Motorized Scooter Safety Labels

Recreational Vehicle Decals

Tractor Trailer Labels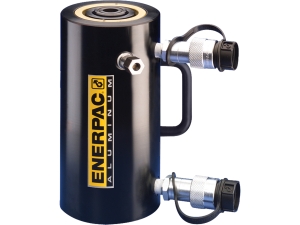 This label for a hydraulic cylinder is a nice example of an impressive label on a piece of equipment. The equipment is located in an industrial setting where lighting may not always be optimal. Brand awareness and proper operating instructions are important features that need to be visible. Does your application need a special material like this? McLoone has an option for you!
How Can We Help?
Reflective material is just one of a diverse stock of substrate options, giving the flexibility to work with most product specifications. And if you're starting without specs, our team will work to create unique and durable solutions that will hold up in real-world conditions. Download our Substrate Guide for additional information.
Related Posts
3 Things to Expect from a Nameplate Design Project
3 Considerations for Nameplate and Label Design
Advantages of Polyester Labels and Decals for Product Identification
Durable Vinyl Labels for Everyday Branding