There is more to plastic label design than meets the eye. A lot more. Although we often start designing product identification from a visual standpoint, the design is only part of the story. Effective label design starts with understanding your needs and your products.
Embossing Plastic Labels and Overlays
A custom tool is required to achieve embossed areas on plastic labels and overlays. This operation pushes material up and away from the surface, resulting in specific space that is raised up.
Types of heavy-duty plastic labels utilizing embossing include pressure sensitive labels, security labels, OSHA safety labels, high-temperature labels, chemical resistant labels, permanent labels and more.
Embossing utilizes a custom tool to create a raised surface, adding dimension and drawing attention to your label. The raised areas can be used to designate functional areas like buttons or borders, or as decorative elements like graphics and borders.
Reasons to Emboss a Label or Overlay
Grab Attention - Embossing a label is one way to stand out among competitors. Options for embossing are available for plastic materials including polycarbonate, polyester and vinyl.
Communicate Functions - Embossed buttons or borders give clear indicators for equipment operators for where they should push to turn on or off. Selective gloss or texture can further distinguish the design.
Add Interest - Decorative elements like embossed patterns can increase the aesthetics of an overlay or label.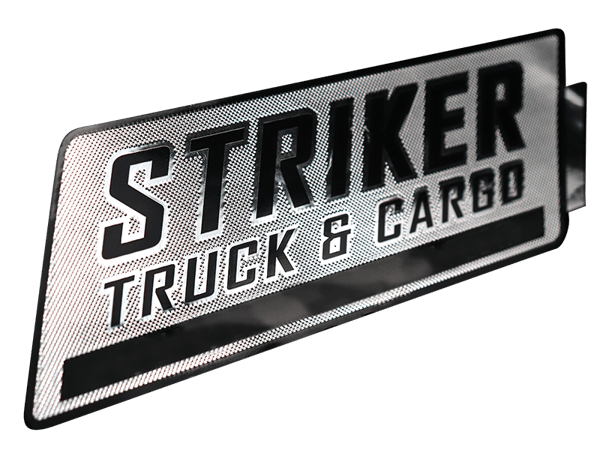 How Can We Help?
There are several options to increase the perceived value of your product identification. Embossing is one of these and we can help walk you through the possibilities that will make the most impact and reflect the image you want in the market.
Related Posts
Embossed Polycarbonate Overlay Stands Out on Product
Button Options for Plastic Labels and Overlays
Where and When it Makes Sense to Use Patterns on Nameplates and Labels