Staying ahead of the competition is one of the biggest struggles any company faces. Customers are constantly looking for the next best thing, and how their favorite product is going to get better. The badge that brands those products should be no different. Embossing a metal nameplate not only adds perceived value, but differentiates your product from others in the market.
There are almost limitless ways to elevate your product identification by decorating combinations of textures, tints of color, and shading with gradients or tones. Another very subtle way is to use an emboss.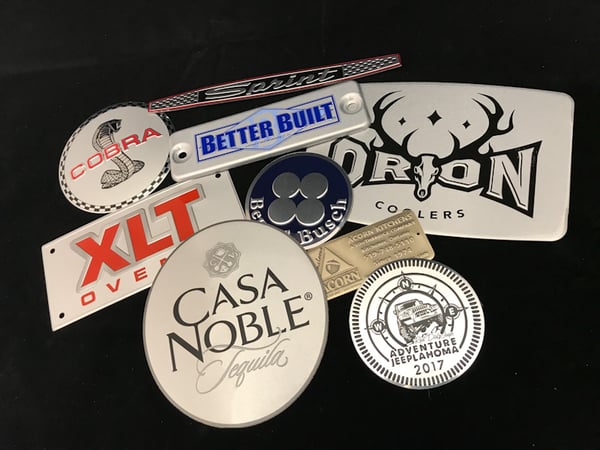 Embossing is a tooling operation that raises your text, name, or logo proud of the surface rather than printed flat. This allows you to take your badge to the next level while maintaining your core design. The embossed features add depth and give a tactile feel that printed graphics don't. Sometimes you don't realize that such a small change can make a big difference in elevating your brand.
How Can We Help?
Are you ready to take a look at how an embossed feature can elevate your product identification? Our skilled Sales Team will work with you to identify options to support your brand strategy.
Related Posts
4 Reasons to Emboss Your Metal Nameplate or Plastic Label
Embossed Metal Nameplates Explained
Subtle Elegance with Blind Embossed Aluminum