Happy New Year and New Decade! Before diving into the new year and all the new projects that will come, let's take a quick recap of the last year for topics of discussion on the Nameplate Blog.
Product identification covers so many possibilities, from basic asset labels with variable data to metal badges with attractive decoration. It is no surprise for the following posts to be most popular with topics including ways to stand out in the market, reviews of processing options like embossing and doming, attachment options, and color development for nameplates and labels. Along with relevant posts like these, we also published several resources in the form of free downloadable eBooks.
Most Popular Posts from 2019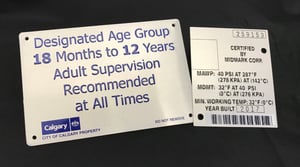 Permanent Embossed Text for Metal Nameplates - Embossed graphics and text on metal data plates or nameplates ensure that important operating and equipment information stays in place and is visible even after years of exposure to exterior or harsh environments.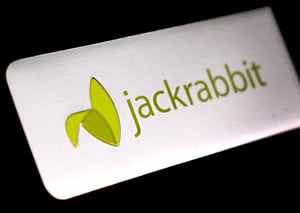 3 Ways to Dress Up Metal Nameplates - When it comes to metal nameplates it can be easy to stand by basic artwork and design. You may be surprised how incorporating some artistic elements like color or incorporating a finish can elevate the look of your product identification.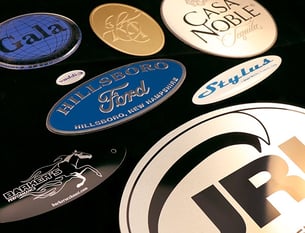 4 Reasons to Emboss Your Nameplate or Label - When it comes to designing product identification that allows your brand to stand out, there are so many options that it can be easy to find yourself overwhelmed. Embossing is a process that does just that.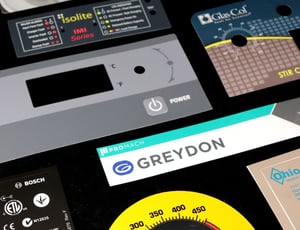 Does Color Matter for Nameplates and Labels? Yes and No. - The spectrum is generally wide for options and varieties of color combinations for nameplates, labels and overlays. In that respect, color is not a big deal. However, some colors are regulated by legislation or industry standards. The wrong color can mean improper operating of machinery or handling of material.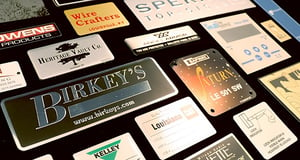 5 Reasons Aluminum is Metal of Choice for Product Identification - Aluminum is the metal of choice for product designers looking for durable and strong nameplates, badges and ID plates. Product identification made from aluminum has value for a wide variety of applications in markets from sporting goods and heavy machinery to food service equipment and furniture.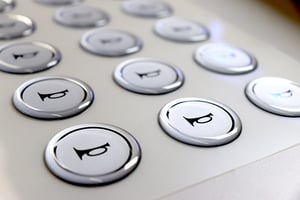 Domed Labels Draw Attention to a Brand - Doming is a process which applies a clear urethane coating to product identification labels. It creates a dimensional bubble over the decorated surface, drawing attention to the brand. This process is chemical and weather resistant which means that a product with this type of label will have branding to last the test of time.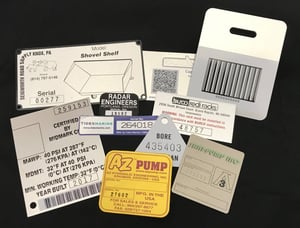 High Impact Variable Data Options for Metal Nameplates and Plastic Labels - Regardless the size of your company or project, variable data labels keep you in the loop in today's high tech information world. These types of labels and tags help you keep track of key information with accuracy and consistency. Variable data labels are common requests for companies looking to put their brand on asset labels, serial numbered labels, barcode tracking labels or warehouse labels.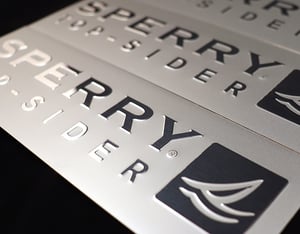 Embossed Metal Nameplates Explained - Embossed aluminum is a classic option which adds perceived value to a nameplate or badge. Products in every industry from consumer electronics and sporting goods to transportation and point of purchase have been found to use embossed features for product identification.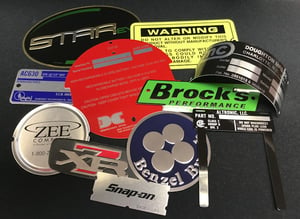 Common Metal Nameplate Attachment Options [Video] - Attachment is important to review because you want to be sure that the nameplate stays in place for the life of the product. This video explores some of the most common solutions that provide secure attachment of product identification.
How Can We Help?
McLoone is a full-service manufacturer of product identification for OEMs and printers. Brands large and small have relied on us for over 60 years. We'll work with you to identify an economical choice that is engineered to your specific application so that your metal nameplate stands the test of time.